The Women's Legacy Fund (WLF) of the Montgomery County Community Foundation is a group of women committed to making a positive impact on the lives of women and children in Montgomery County. They do this by pooling their philanthropic gifts to increase the impact of their efforts. Each member makes a yearly financial contribution to WLF with a portion going to an endowment and a portion to funding grants. The members select the grants to fund. Since 2008, the WLF has awarded $173,338 to local nonprofit organizations to benefit women and children.
Please click here for your 2024 Women's Legacy Membership Form.
Photo: Pam's Promise receives grant from WLF members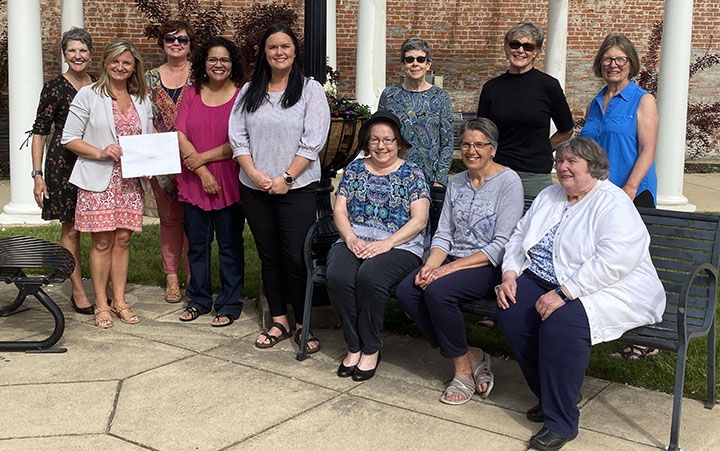 2023 Women's Legacy Grant Awards
The Women's Legacy recently awarded $17,200 to eight local nonprofit organizations:
Crawfordsville Adult Resource Academy: $3,500
Montgomery County Family Recovery Court: $3,050
Pam's Promise Transitional Housing: $600
Parks & Recreation Department: $3,000
Putnam County Family Support Services: $1,500
Rainbows & Rhymes Summer Camp: $1,750
Recovery Coalition: $3,100
Through the Gate: $700
Photo: Family Court receives grant from WLF members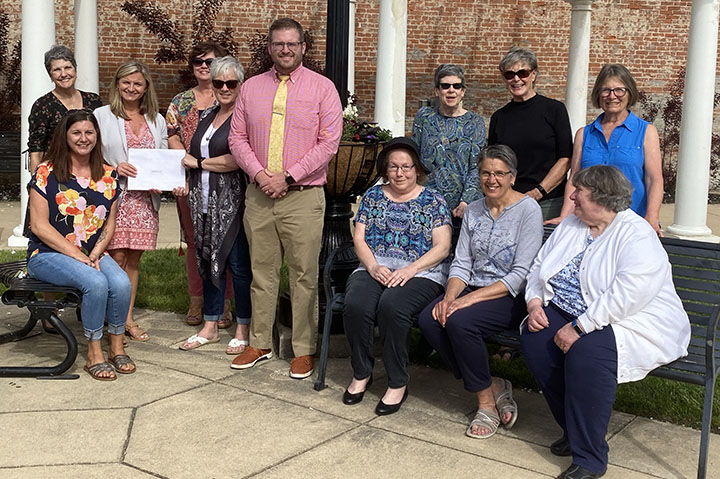 If you are a nonprofit agency seeking a grant from the Women's Legacy, please visit our How To Apply page under Grants and scroll down to Resources, Start a new Women's Legacy Fund grant application.