Lilly Endowment Community Scholarship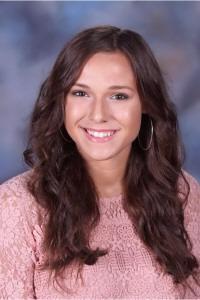 2018 Lilly Endowment Community Scholarship Recipient: Madison Wendelin
Requirement: 3.85+ GPA, Top 10% of graduating class, Indiana college
AVAILABLE: August 1, 2018
DEADLINE: September 7, 2018, 5:00 p.m.
Description:
The Lilly Endowment Community Scholarship program will provide one scholarship for full tuition, required fees, and a special allocation of up to $900 per year for required books and required equipment for four years of undergraduate study on a full-time basis, leading to a baccalaureate degree at any Indiana public or private college or university accredited by the Higher Learning Commission of the North Central Association of Colleges.
Selection of scholarship finalists is based 45 points on academic achievement and the essay, 15 points on activities and leadership, and 40 points on the interview. If you are selected as a semi-finalist, you will be required to appear before the Board of Directors for an interview. Independent Colleges of Indiana will make the final scholarship selection and may award one scholarship to Montgomery County students.
Criteria:
Be a graduate in good standing of a public Montgomery County High School, Montgomery County, Indiana, by the end of June of the year in which the application is filed

Been accepted to pursue a full-time baccalaureate course of study at an accredited public or private college or university in Indiana

Be a current resident of Montgomery County, Indiana, and have lived in Montgomery County, Indiana, since August of 2016

You must be ranked in the top 10% of your graduating class and have a minimum cumulative GPA of 3.85 on a scale of 4.00 after six (6) semesters or nine (9) trimesters

Must have completed a minimum of six (6) semesters or nine (9) trimesters by the application deadline to be eligible to apply for the Lilly Endowment Community Scholarship

You are not eligible to apply for the Lilly Endowment Community Scholarship if you are an immediate family member of anyone who is currently serving on the Board of Directors, Scholarship Committee, or Staff of the Montgomery County Community Foundation. Immediate family includes one's spouse, parents and grandparents, children and grandchildren, brothers and sisters, mother-in-law and father-in-law, brothers-in-law and sisters-in-law, daughters-in-law and sons-in-law. Adopted, half, and step members are also included in immediate family.

Requirements:
Complete the online Lilly Endowment Community Scholarship Application - due September 7, 2018 at 5:00 p.m.

Be prepared to answer the following (500 word maximum):


Write a personal statement that addresses the following questions:

What do you intend to study in college?

Identify intended major, minor and degree sought
If undecided, share where your interests tend to lie and describe how you are exploring possibilities

What career to you expect to be prepared for once you attain your degree and what plans, if any, do you have for post graduate studies?
What has inspired you to take this path?
Academic achievement aside, what personal qualities do you feel suit you for this career?

Be prepared to answer one of the following essay questions (500 word maximum):


Discuss an accomplishment or event, formal or informal, which marked your transition from childhood to adulthood within your culture, community, or family.
Describe a topic, idea, or concept you find so engaging that it makes you lose all track of time. Why does it captivate you? What or who do you turn to when you want to learn more?
Imagine that you have the opportunity to travel back through time. At what point in history would you like to stop and why?