Scholarships

College can be the most enriching and fulfilling part of your life.

Our donors believe in the value of higher education and that it can change a life. Through their generosity, we are able to offer scholarships to students from Montgomery County to help make those dreams come true. This is an important time in your life and we want to help you make the most of this opportunity.
IMPORTANT INFORMATION:
Be sure and check our Scholarship Resource page for information about local events to help with college financial aid planning!
We use an online scholarship application process. However, before applying, we encourage you to check out the available scholarships and their information/criteria which can be found under Available Scholarships. Please note that an official transcript is needed for every application. For more information on our online application process, please click here.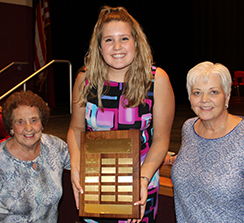 Lilly Endowment Community Scholarship: 2020 Lilly Endowment Community Scholarship application will open August 1, 2019
All other MCCF scholarships: Applications will open October 15th and close January 15th, 2020.