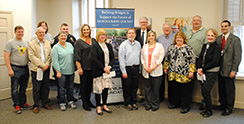 2017 GRANT AWARDS CYCLE 1
Our first unrestricted grant cycle for 2017 is now complete and the MCCF awarded 12 grants totaling $124,087!
The Montgomery County Community Foundation is pleased to announce awards for the first grant cycle of 2017. MCCF manages over 170 endowed funds, each established by donors with great visions of making Montgomery County a better place to live. Twelve grants were awarded totaling $124,087. Seven competitive grants supported a wide range of interests... such as support for a Drunk Busters program that will be offered by the Waynetown Police, and the repair and repaving of half the Boys & Girls Club parking lot. The board also made some proactive grants to the five libraries in the county. Each received a $1,000 grant to use for the benefit of patrons with low vision thanks to the Luella Brake Fund. For a complete listing of all awards made please click here.
2016 Grant Awards
Our 3 unrestricted grant cycles are now complete and the MCCF has awarded 28 grants totaling over $331,990!

In Grant Cycle 1, we awarded 7 grants totaling $51,197. Grants included funding for videotaping interviews with military veterans, support to the Crawfordsville schools health and welfare fund, and support for two local residential facilities for men and women seeking help to overcome addictive behavior.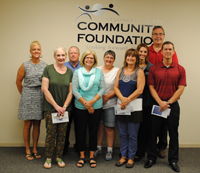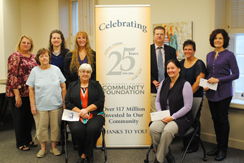 In Grant Cycle 2, we awarded 8 grants totaling $74,672.37. Grants included funding for the processing of meat donated to local hunger relief agencies, supplies to aid expectant mothers and their families, and support for programs serving our local youth.
In Grant Cycle 3, there were 13 grants for a total of $206,161.44. Grants included funding to implement a program for art instruction and materials for the consumers at Abilities Services to create art, training equipment for the local police department's K9 unit, resources to aid in the adult reading program, and support to the Free Clinic.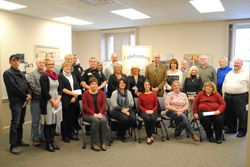 Please read the complete list of specific grant awards, including the funds that supported them for all cycles here.