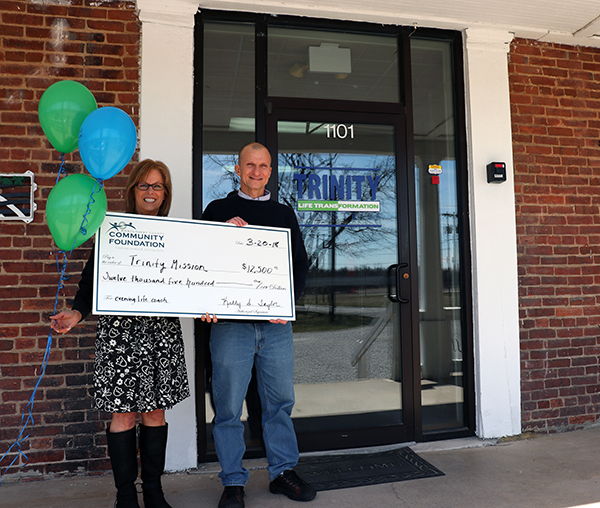 2018 GRANT AWARDS - Cycle 1

Grant recipients from our first unrestricted grant cycle for 2018 received their awards in "publishing clearing house" fashion. The day after our Board met and approved grant recommendations, Cheryl and Kelly headed out to surprise grant recipients. The balloons and big checks brought some big smiles, and even a few tears. All were grateful and it was all made possible because of our generous donors and their desire to give back to our community.
A total of $102,033 was awarded to nine different agencies. For a complete list of grant awards, and the funds that supported them, please click here.
2017 Grants and Scholarships
We wrapped up our 2017 Grant and Scholarship awards with an extraordinary amount of $1,028,633! This impressive amount was due to the generosity of our donors who make it all possible. Included in that amount was our three unrestricted grant cycles, which totaled well over $300,000. We are so grateful that we live in a community where people care about their neighbors and friends and choose to give so that others may benefit. For a complete list of our 2017 grant and scholarship awards, please click here.