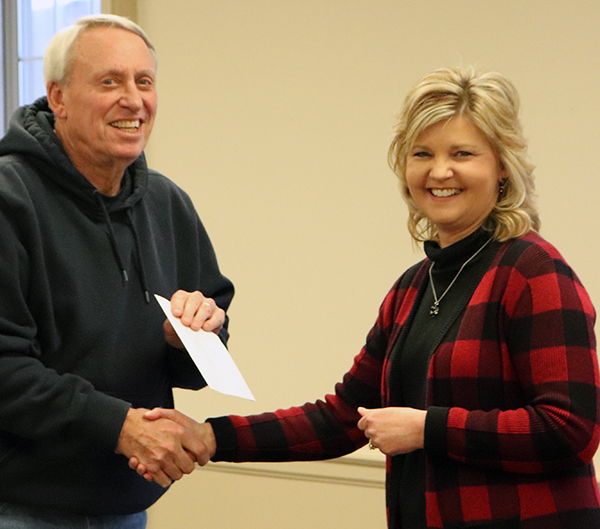 2018 Grants

We wrapped up our third and final unrestricted grant cycle for 2018 by awarding $163,481 to fifteen local agencies. So many areas of our community will feel the impact of these grants, including support for the health and welfare of students, support for victims of domestic violence, and for support to transport our elderly and handicapped. And that is just a small sampling of the widespread support through our grantmaking - all made possible by our donors who desire to make our community a better place to live.

The total of competitive grant awards for 2018 is an impressive $405,451, which does not include other designated grants. For a complete list of grant awards from this third cycle, please click here.

In the photo, Dick Walker, representing Camp Rotary, gladly accepts a grant award from Kelly Taylor, Executive Director. This grant will provide funds to replace the roof on the Mess Hall at Camp Rotary.