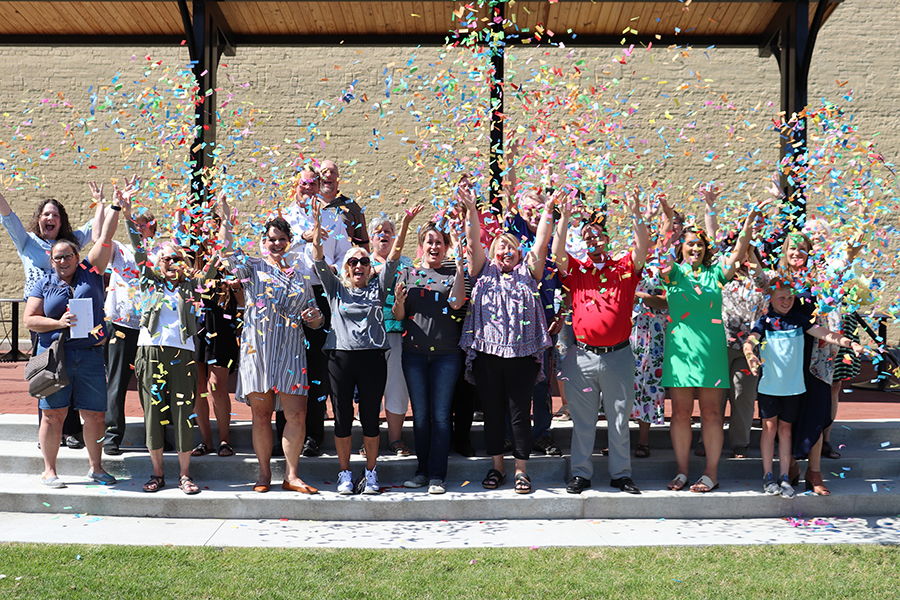 2021 Grants - Cycle 1
MCCF and the Montgomery County United Fund (MCUF) gathered June 17th at Fusion 54 to award their respective grants. MCCF CEO Kelly Taylor explained that after pivoting last year as the pandemic hit, the MCCF board remained mindful of the pandemic's impact on nonprofits and continued to offer COVID-19 Operating Support opportunities along with the usual unrestricted grantmaking. Three requests were received for COVID-19 Operating. As reviews were taking place, Montgomery County United Fund learned it would receive funds from Lilly Endowment, Inc. and IN United Way for additional Emergency Relief Initiative Grants, as happened last fall. It seemed only logical that we would again join efforts to address needs in our community. A total of $178,414 was awarded that day! For a complete list of grant awards from Cycle #1, please click here. You can also visit our News page for more details.

As you can see from the photo, a little confetti was thrown in celebration of our 30th anniversary!
2021 Grants - Cycle 2
During this grant cycle, we gathered at Fusion 54 on Thursday, December 2 to award the last round of unrestricted grants for the year! Sixteen grants were awarded to local nonprofit organizations for a total of $249,495. You can read a full breakdown of the awards by clicking here, or you can visit our News page for more details.