Women's Legacy Fund Grants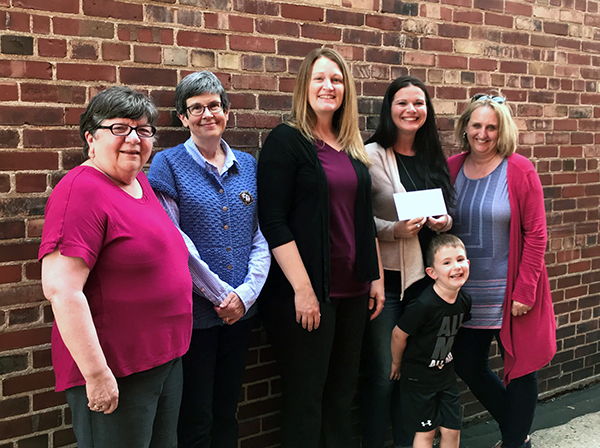 The Women's Legacy Fund of the Montgomery County Community Foundation makes grants to local non-profits with a mission to support women and/or children. Look for 2020 applications early next year.
The Women's Legacy Fund awarded $11,300 in grants in 2019.
• CARA (Crawfordsville Adult Resource Academy) received $4,000 to help address the barriers women often face in pursuing their High School Equivalency diploma such as childcare, transportation, and the cost of taking the exam.
• The Recovery Coalition received $4,800 to support the Recovery Recreation Center, a place where recovering addicts can go to meet, learn, and socialize in a sober environment as they strive to strengthen their recovery efforts.
• Pam's Promise received $1,250 provide childcare scholarships to their resident women returning to work. The inability to pay for the initial week of childcare before the first paycheck comes, is a frequent barrier to working moms.
• Half Way Home received $1,250 to make some interior improvements to the facility in an effort to create a warm, inviting environment. This will pair with a new class offering, "Creating Serenity" where participants will learn the elements of creating a serene space, and the importance of these types of spaces in a home.
If interested in becoming a member, visit the Women's Legacy Fund page under the "Giving" tab.