Thank you Montgomery County!
Published: December 18, 2018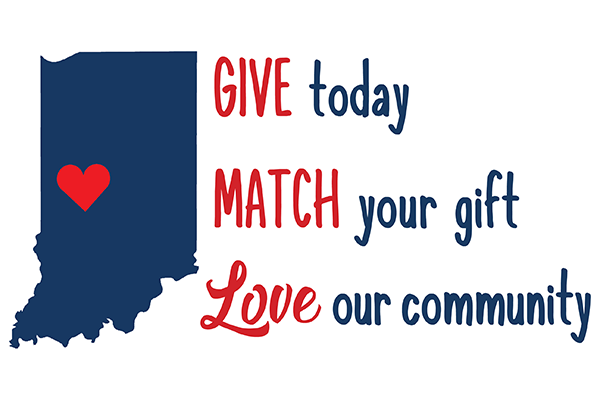 After an unprecedented response, the Montgomery County Community Foundation (MCCF) has announced that the Lilly Endowment matching gift campaign is now successfully fulfilled! The Giving Indiana Funds for Tomorrow (GIFT) initiative was a huge success and the $500,000 matching challenge was met in record time due to the overwhelming generosity and response of more than 300 donors.
The initial $500,000 goal was accomplished so quickly that the MCCF Board of Directors elected to use a portion of existing funds to extend the matching gift period as long as possible. The incredible response continued and the additional funds were exhausted in a few short days. In all, the total amount raised for our community during the matching period equates to just over $1.1 million dollars.
"Our community responded to the Lilly matching gift opportunity in an unbelievable way. We thank each and every donor for their gifts and for their contributions to improving the quality of life in Montgomery County," stated Kelly Taylor, Executive Director. This was the seventh phase of these Lilly initiatives, which were designed to help strengthen Indiana community foundations and the critical role they play in improving the quality of life in our communities.
During this campaign, which began October 1, 2018, there were 15 new funds established at MCCF. These new funds provide assets that will grow into increased grants and scholarships that will be poured right back into Montgomery County. A majority of the funds raised are unrestricted, which will allow the MCCF Board the flexibility to address needs as they evolve in our community. Several nonprofits were strengthened through the establishment of new funds, or through gifts to existing endowments. The enormous success of this matching gift campaign will significantly impact the community for many years to come.
In addition, MCCF will have the opportunity to apply for more funds through GIFT VII's community leadership grants in 2019. This component includes both planning and implementation grants, which are available to help the foundation deepen its understanding of the challenges and opportunities facing its community; convene key local stakeholders and explore how it can effectively play a leadership role in implementing initiatives and strategies that enhance the quality of life in Montgomery County. We will need the community's input as we work on the leadership initiative of GIFT VII so please stay tuned to our website, e-news, and social media to see how the community can participate.