MCCF Announces Nourish Matching Gift Campaign
Published: April 3, 2019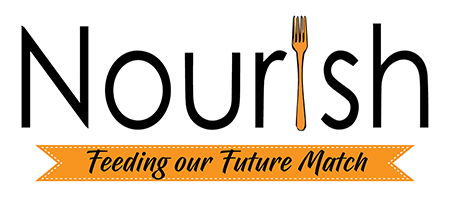 Most people have not experienced the pain of going to bed hungry. For 19.9% of Montgomery County children, it is a regular occurrence.
Food insecurity is a major issue in our community, one that the Youth Service Bureau is working to combat through the Nourish Backpack Program. Since 2014, they have provided over 41,000 backpacks of food to children in need in all of the county elementary schools, two of the middle schools, and several pre-schools. The backpacks are sent home with the children every Friday afternoon to help ensure that they will not go hungry over the weekend.
It takes hundreds of volunteers and major financial support to keep the program running. To help supplement this, the Nourish Endowment Fund was established in 2014 at MCCF. Distributions made from the fund go directly to the Nourish Backpack Program.
To help grow the fund and provide more support to this vital service, MCCF, in conjunction with the YSB, is pleased to announce the Nourish Feeding our Future Matching Gift Campaign. Through the generosity of an anonymous private funder, gifts made to the MCCF Nourish Fund during this campaign will be matched with $2 for every $1 gift up to $100,000.
When the match is fulfilled, the Nourish Fund will have $300,000 in the endowment, generating about $10,000 annually for the program. In addition, endowed funds are held forever, meaning that the Nourish Backpack Program will have consistent funding.
Contributions to the Nourish Fund today will help ensure a healthier tomorrow for children in Montgomery County. You can learn how to give to the fund here, or by calling 362-1267.
MCCF manages more than 200 endowed funds, each established by donors with visions of making Montgomery County a better place to live. Since 1991, more than $20 million in grants and scholarships have been awarded to agencies and students right here in Montgomery County. You can find MCCF on Facebook, Twitter and Instagram.