Introduction to Grant Writing & Fundraising

A special session presented by the Indiana Historical Society
Tuesday, August 15 - 10:00 a.m. - 3:00 p.m.
Crawfordsville Country Club
Cost: $30- Lunch and other refreshments included
About this Session:

Join nonprofit colleagues to learn more about fundraising and grant writing. This workshop will introduce the fundraising cycle, detail how to build a robust development plan, explore solicitation options to determine the "right ask", and how to make your organization's case for support. We'll also discuss tips for writing grant proposals including identifying the need, determining evaluation strategies, and putting together the basic information and documentation required by many grant funders.
Heritage Support Grants and fundraising training are provided by the Indiana Historical Society and made possible by Lilly Endowment Inc.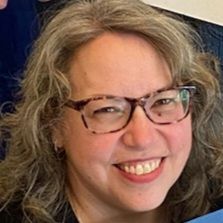 Presenter: Tamara Hemmerlein, Indiana Historical Society
Tamara Hemmerlein is the director of Local History Services at the Indiana Historical Society. Tamara has spent the last twenty-six years working in and with local history organizations as a museum and historical society executive director and, most recently, as a field service officer. She works with local organizations on planning, organizational management, and administration as well as board development. Tamara serves on the Field Services Alliance committee - an AASLH affinity group; is an AAM Museum Assessment Program peer reviewer; and a field reviewer for IMLS museum-focused grant programs.