MCCF Announces 2022 Lilly Endowment Community Scholar
Published: December 16, 2021
The Montgomery County Community Foundation is pleased to announce that Marshall Horton has been named the 2022 Lilly Endowment Community Scholar for Montgomery County. He is the son of Bobby and Naomi Horton and a senior at Crawfordsville High School.
Each Lilly Endowment Community Scholarship provides for full tuition, required fees and a special allocation of up to $900 per year for required books and required equipment for four years of undergraduate study on a full-time basis leading to a baccalaureate degree at any eligible Indiana public or private nonprofit college or university. Lilly Endowment Community Scholars may also participate in the Lilly Scholars Network (LSN), which connects scholars with resources and opportunities to be active leaders on their campuses and in their communities. Both the scholarship program and LSN are supported by grants from Lilly Endowment to Independent Colleges of Indiana (ICI).
"I am beyond blessed and am truly thankful to the Montgomery County Community Foundation and Lilly Endowment itself for providing me with this opportunity. There were countless deserving candidates, and I feel truly lucky to be selected and am humbled by the Community Foundation's generosity. I am surrounded by amazing teachers, coaches, and friends and a loving family who truly share in this honor, and I could not possibly have become the person I am without their unwavering support," Marshall said.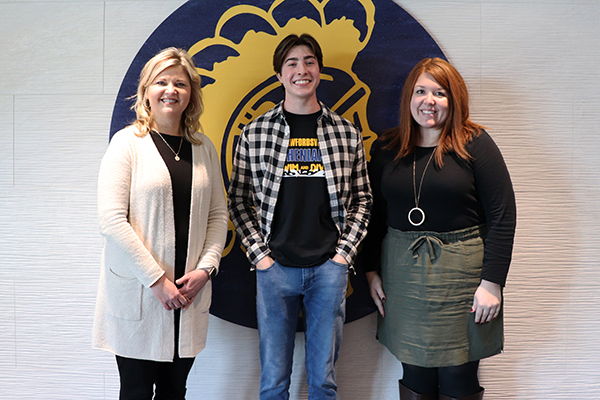 "I would like to acknowledge, specifically, Coach Kevin Hedrick for serving as my mentor across my entire high school career. Over the years, he and his prestigious swim program have instilled in me values of hard work and dedication, and these values will guide me in all chapters of my life. I would like to further express my gratitude to Principal Jay Strickland, Pastor John Van Nuys, Coach Marcus Hale, and Coach Ian Line for their distinctive, positive impacts on my life."
Marshall continued, "Though I am undecided on a college or field of study, I would love to pursue my fascination with the environment and work towards conservation efforts. Again, I feel genuinely blessed and grateful for this honor and the pathways it opens up for my future. I hope to one day be able to repay this loving community for everything it has done for me and my family."
Marshall has been involved in many different clubs and organizations throughout his high school career, including National Honor Society, Key Club, Spanish Club, and the CHS recycling program, which he recently started with friends. In October, Marshall was selected as a National Merit Scholar and received the President's Award for Educational Excellence.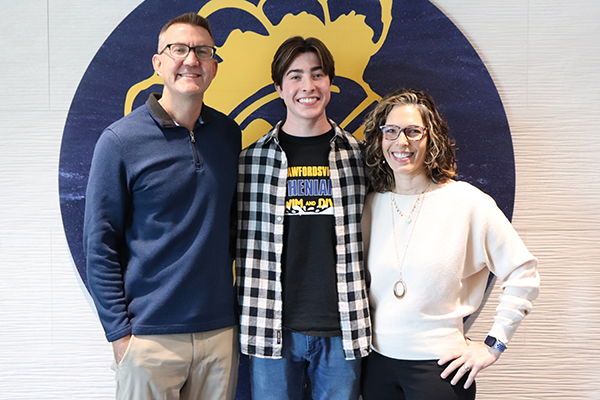 Marshall also has many athletic accomplishments as a member of the CHS varsity soccer, swim, and golf teams. Last year, he was named to the IHSAA Academic All-State Team and was the Journal Review's Co-Swimmer of the Year, an honor he shared with his younger brother, Whitman. When he's not in the pool or working as a lifeguard, Marshall enjoys recording his own music and weightlifting.
To be considered for the Lilly Endowment Community Scholarship, students must be a resident of Montgomery County, have a minimum cumulative GPA of 3.85 on a 4.00 scale, and be in the top 10% of their graduating class at an accredited Montgomery County high school. Marshall, along with 34 other local applicants, participated in a highly selective review process that evaluated academic achievement, student activities and leadership, and two essay responses. Finalists were also required to appear before the Board of Directors of the Montgomery County Community Foundation for two interviews. Concluding the process, the scholarship committee narrowed the field of applicants and submitted the finalists' names and applications to Independent Colleges of Indiana, Inc. (ICI) for final selection of the recipient.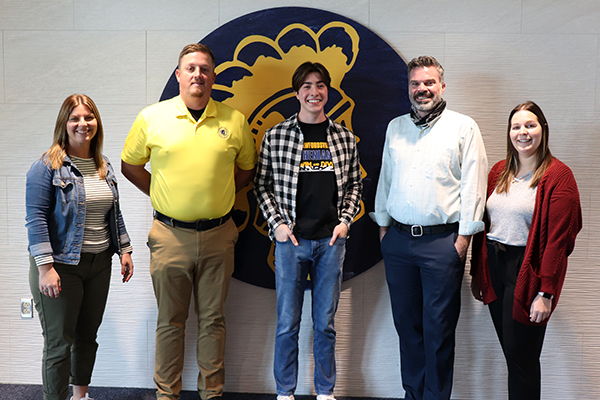 The primary purposes of the Lilly Endowment Community Scholarship Program are 1) to help raise the level of educational attainment in Indiana; 2) to increase awareness of the beneficial roles Indiana community foundations can play in their communities; and 3) to encourage and support the efforts of current and past Lilly Endowment Community Scholars to engage with each other and with Indiana business, governmental, educational, nonprofit and civic leaders to improve the quality of life in Indiana generally and in local communities throughout the state.
Lilly Endowment created the Lilly Endowment Community Scholarship Program for the 1998-1999 school year and has supported the program every year since with tuition grants totaling in excess of $439 million. More than 5,000 Indiana students have received the Lilly Endowment Community Scholarship since the program's inception.