MCCF Named Community Organization of the Year
Published: September 17, 2020
MCCF was honored to be named Community Organization of the Year by the Crawfordsville-Montgomery County Chamber of Commerce at their annual dinner on September 3. This was the first year for the award, which recognizes nonprofit organizations that have had a significant impact on the community. Chamber President Tracy Mobley presented the award to CEO Kelly Taylor and Board President Joyce Grimble.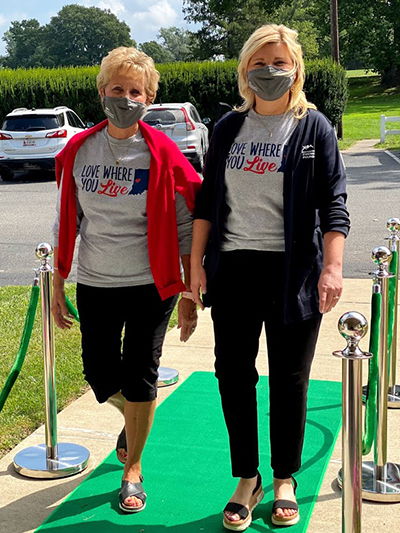 "In the first year for the Community Organization award, there were certainly many deserving nominees. Covid-19 has pressed our nonprofit organizations and their leaders to be even more creative and resourceful to serve the community than ever before," Mobley said. "However, there is one non-profit organization whose reach impacts all the rest. The work of so many others relies on the Montgomery County Community Foundation for resources, information, expertise, and financial support to carry out their own missions and service work. Your leadership among the non-profit community has had impact like no other in 2020."

None of the work we do in Montgomery County would be possible without our many donors, volunteers, and the MCCF Board of Directors. As always, we are incredibly grateful for the support and generosity of our community.