MCCF Awarded $100,000 Lilly Endowment Inc. Grant
Published: October 15, 2020
MCCF has received a Community Leadership Grant of $100,000 as part of the seventh phase of Lilly Endowment Inc.'s Giving Indiana Funds for Tomorrow (GIFT VII) initiative. With the grant, the community foundation will continue to focus on developing early childhood education opportunities for Montgomery County families.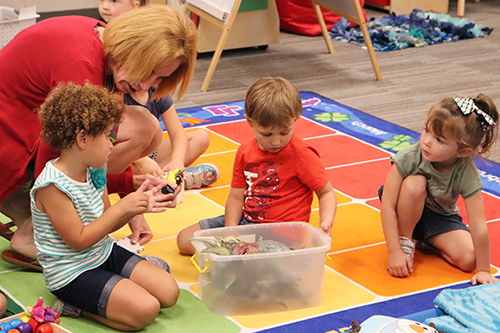 MCCF is one of 84 foundations in Indiana receiving grants through this round of GIFT VII grantmaking. Lilly Endowment created GIFT in 1990 to help local communities in Indiana develop the philanthropic capacity to identify local needs and challenges. It launched GIFT VII in 2018 and made available a total of $125 million to help foundations strengthen their leadership capacities in the towns, cities and counties they serve.
"We are grateful for the support of Lilly Endowment Inc. as we work to make early childhood education more accessible in Montgomery County," said MCCF CEO Kelly Taylor. "This grant will provide the resources needed to expand and bring additional quality programs to our community."
As part of GIFT VII, MCCF was awarded a planning grant of $50,000 in 2019 to convene local stakeholders to identify, prioritize and assess opportunities and challenges in Montgomery County. Through a series of "Community Chats" held with residents, lack of child care quickly emerged as a common concern and a top priority to address.
In partnership with the City of Crawfordsville, MCCF formed a Child Care Task Force, comprised of members from local government, nonprofits, educators, parents, providers, and businesses.
The group began by hiring Transform Consulting to conduct a Child Care Needs Assessment among Montgomery County parents, employers, providers, and school superintendents. "We truly appreciate the over 1,500 participants who shared their own experiences and struggles in child care," Taylor said. "The feedback we received was critical in assisting the Child Care Task Force in developing a strategic plan for our focus on early childhood education."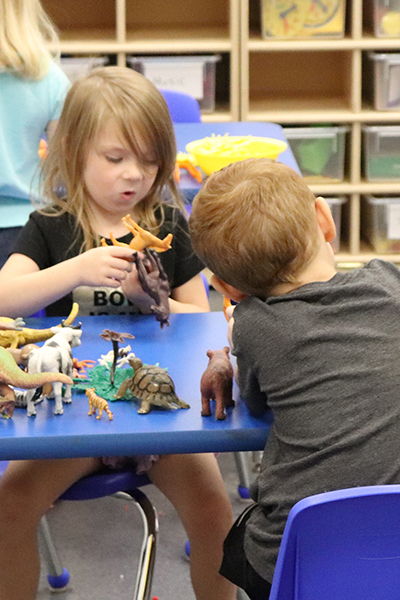 In March 2020, MCCF was invited to apply for a GIFT VII Community Leadership Grant to implement strategies and activities identified during the planning period. Data from the Child Care Needs Assessment and strategic plan helped drive the proposal.
The awarded grant will provide funding for the creation of the Montgomery County Early Childhood Coalition, a branch of MCCF, and a Director of Early Learning position.
"Our main goal is to help Montgomery County children be ready to succeed in school and in life," Taylor said. "We are very excited to move forward on this project and begin a coordinated approach to solving child care issues in the community."
Lilly Endowment Inc. is an Indianapolis-based private philanthropic foundation created in 1937 by J.K. Lilly, Sr. and his sons Eli and J.K. Jr. through gifts of stock in their pharmaceutical business, Eli Lilly and Company. Although the gifts of stock remain a financial bedrock of the Endowment, it is a separate entity from the company, with a distinct governing board, staff and location. In keeping with the founders' wishes, the Endowment supports the causes of community development, education and religion. The Endowment funds significant programs throughout the United States, especially in the field of religion. However, it maintains a special commitment to its founders' hometown, Indianapolis, and home state, Indiana.