Little Named 2023 Lilly Endowment Community Scholar
The Montgomery County Community Foundation is pleased to announce that Gabriel Little has been named the 2023 Lilly Endowment Community Scholar for Montgomery County. He is a senior at Southmont High School and the son of Rhonda Little.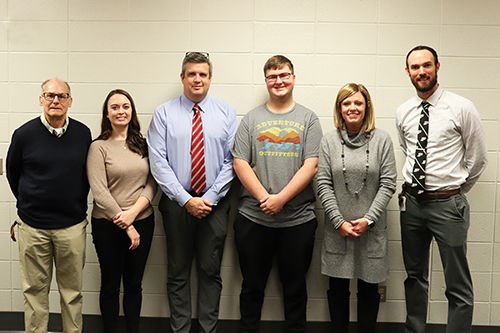 Each Lilly Endowment Community Scholarship provides for full tuition, required fees and a special allocation of up to $900 per year for required books and required equipment for four years. The scholarship is for undergraduate students studying on a full-time basis leading to a baccalaureate degree at any eligible Indiana public or private nonprofit college or university. Lilly Endowment Community Scholars may also participate in the Lilly Scholars Network (LSN), which connects both current scholars and alumni with resources and opportunities to be active leaders on their campuses and in their communities. Both the scholarship program and LSN are supported by grants from Lilly Endowment to Independent Colleges of Indiana (ICI) and Indiana Humanities.
"I am so grateful and honored to be this year's Montgomery County Lilly Endowment Scholar," Gabriel said. "This scholarship shall give me the opportunity of a lifetime and I am forever grateful for it. As I look back, I realize that I could not have achieved this without the amazing teachers, friends, family, advisors, and the Montgomery County Community Foundation. Though I am still undecided where I want to go, I am excited to study biomedical and biological engineering and one day become a medical researcher. Once again, I am truly blessed and thankful for this great honor. I will always strive to show the same kindness I have receive from this great community."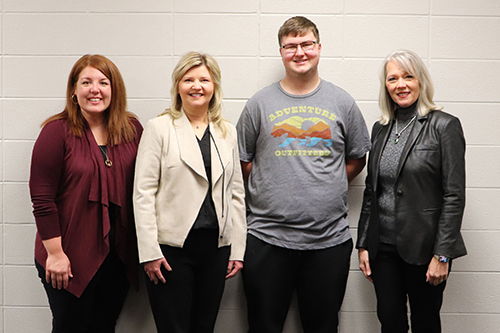 Gabriel has been involved in a variety of clubs and organizations throughout his high school career, with a great deal of time spent in 4-H and the Southmont FFA. He has served as chapter treasurer and secretary and received numerous honors in soils, crops, and floriculture. In addition, Gabriel is active in Boy Scouts as an Eagle Scout, a member of the Montgomery County Certified Emergency Response Team, FEMA Youth Preparedness Council, and volunteers regularly with local organizations. This includes Blue Star Mothers, Sons of the American Legion, Montgomery County Civitan Club, and the Animal Welfare League.
Gabriel has a talent for public speaking and received the Voice of Democracy Award his junior year, as well as multiple honors at the Indiana State Fair Speech Contest. When he isn't busy with school or volunteer activities, Gabriel enjoys beekeeping and even has his own hive! He was a former Teen Ambassador for beekeeping through Purdue University.
To be considered for the Lilly Endowment Community Scholarship, students must be a resident of Montgomery County, have a minimum cumulative GPA of 3.85 on a 4.00 scale, and be in the top 10% of their graduating class at an accredited Montgomery County high school. Gabriel, along with 24 other local applicants, participated in a highly selective review process that evaluated academic achievement, student activities and leadership, and two essay responses. Finalists were also required to appear before the Board of Directors of the Montgomery County Community Foundation for two interviews. Concluding the process, the scholarship committee narrowed the field of applicants and submitted the finalists' names and applications to Independent Colleges of Indiana, Inc. (ICI) for final selection of the recipient.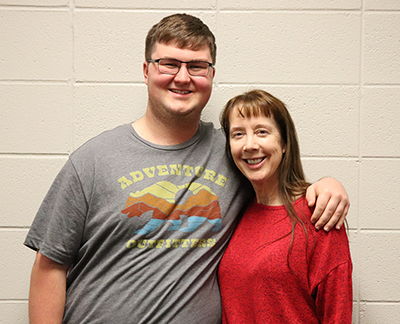 The primary purposes of the Lilly Endowment Community Scholarship Program are: 1) to help raise the level of educational attainment in Indiana; 2) to increase awareness of the beneficial roles Indiana community foundations can play in their communities; and 3) to encourage and support the efforts of current and past Lilly Endowment Community Scholars to engage with each other and with Indiana business, governmental, educational, nonprofit and civic leaders to improve the quality of life in Indiana generally and in local communities throughout the state.
Lilly Endowment created the Lilly Endowment Community Scholarship Program for the 1998-99 school year and has supported the program every year since with grants totaling in excess of $486 million. More than 5,000 Indiana students have received the Lilly Endowment Community Scholarship since the program's inception.
Lilly Endowment Inc. is an Indianapolis-based private philanthropic foundation created in 1937 by J.K. Lilly Sr. and his sons Eli and J.K. Jr. through gifts of stock in their pharmaceutical business, Eli Lilly and Company. Although the gifts of stock remain a financial bedrock of the Endowment, it is a separate entity from the company, with a distinct governing board, staff and location. In keeping with the founders' wishes, the Endowment supports the causes of community development, education and religion. The Endowment funds significant programs throughout the United States, especially in the field of religion. However, it maintains a special commitment to its founders' hometown, Indianapolis, and home state, Indiana.
Since 1997, Independent Colleges of Indiana has administered the Lilly Endowment Community Scholarship Program statewide with funding provided by Lilly Endowment. Founded in 1948, ICI serves as the collective voice for the state's 29 private, nonprofit colleges and universities. ICI institutions employ over 22,000 Hoosiers and generate a total local economic impact of over $5 billion annually. Students at ICI colleges have Indiana's highest four-year, on-time graduation rates, and ICI institutions produce 30 percent of Indiana's bachelor's degrees while enrolling 20 percent of its undergraduates.