2018 Lilly Endowment Community Scholar Announced!
Published: December 7, 2017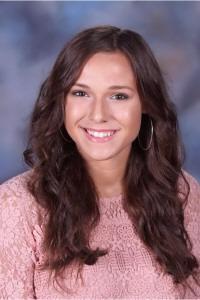 The Montgomery County Community Foundation is pleased to announce that Madison Wendelin has been named the recipient of a full-tuition, four-year scholarship as the Montgomery County Community Foundation 2018 Lilly Endowment Community Scholar.
Madison will receive full-tuition to any accredited public or private nonprofit college or university in Indiana. In addition, a $900 stipend for required books and equipment will be made available to her each year. She is the daughter of Aaron and Nikki Wendelin and a senior at Crawfordsville High School.
After being notified, Madison said, "There are no words to adequately express how grateful I am for this tremendous honor. I know there are many hard-working students in our community, and to have been selected to represent Montgomery County is truly a blessing. I would like to express my gratitude to the Lilly Endowment and the Montgomery County Community Foundation for their abundance of generosity. This gift will allow me to pursue my education in my endeavor to become a Pediatric Geneticist. I would also like to thank the entirety of the Crawfordsville administration, my many wonderful teachers, coaches, and counselors, for the education and work-ethic they have instilled in me. Of course, I would not be the person I am today if not for the support of my family and the many community members I have been blessed to know. To say I am humbled by this award would be an understatement. Being the Lilly Endowment Scholarship recipient is an honor I will carry with me throughout my lifetime."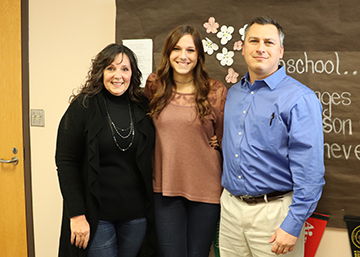 An exceptional student both in the classroom and on the volleyball court, Madison has been involved in a number of organizations during her time at CHS. She is a four-year member of National Honor Society, Spanish Club, Key Club, and the Varsity Volleyball team. In addition, she has served as a PEERS Project Leader, LINK Crew Freshman Mentor, and CHS Youth Volleyball Camp instructor.
Last year, Madison was selected to attend the Richard Lugar Youth Leadership Symposium and took part in the IHSAA Student Leadership Program as a school representative. She has volunteered with the Montgomery County Animal Welfare League, Boys and Girls Club, Meal on Wheels, and Vanity Theater. A talented vocalist, Madison keeps busy performing in school theatre productions, as well as with the CHS Dynamic Expressions and Wabash Avenue Presbyterian Church New Light Singers.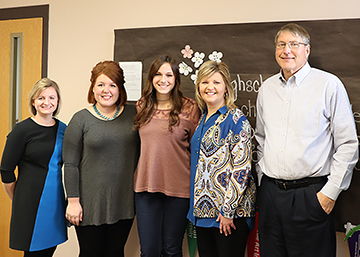 To be considered for the Lilly Endowment Community Scholarship, students must be a resident of Montgomery County, have a minimum cumulative GPA of 3.85 on a 4.00 scale, and be in the top 10% of their graduating class at an accredited Montgomery County high school. As one of 23 local applicants for the Lilly Endowment Community Scholarship, Madison participated in a highly selective review process that evaluated each student's application

The criteria used to select scholarship finalists are based on academic achievement, student activities and leadership, and two essay responses. Finalists are required to appear before the Board of Directors of the Montgomery County Community Foundation for two interviews. Concluding the process, the scholarship committee narrowed the field of applicants to one nominee and two alternates. These finalists' names and applications were submitted to the Independent Colleges of Indiana, Inc. (ICI) for final selection.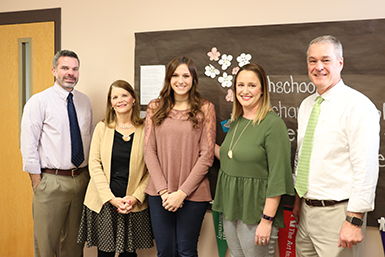 The primary purposes of the Lilly Endowment Community Scholarship Program are 1) to help raise the level of educational attainment in Indiana; 2) to increase awareness of the beneficial roles Indiana community foundations can play in their communities; and 3) to encourage and support the efforts of current and past Lilly Endowment Community Scholars to engage with each other and with Indiana business, governmental, educational, nonprofit and civic leaders to improve the quality of life in Indiana generally and in local communities throughout the state.
To date, 4,340 Lilly Endowment Community Scholarships have been awarded, totaling just over $372 million in tuition and book stipend payments.