Hear from Our Donors: Marvin & Gloria Oliver
Marvin Oliver has ties to Montgomery County that are over two hundred years old. In the 1820s, several members of the Oliver family purchased land and settled near Whitesville, and the Oliver Cemetery still exists today on Nucor land in that area. Marvin, and his wife, Gloria, are life-long residents of this community where they have worked, raised a family, and now enjoy retirement.
Prior to retirement, Gloria worked at Cargill in Linden for 31 years, and Marvin spent the bulk of his career at Tipmont REMC. In 2003, Marvin had an opportunity to join the staff at MCCF where he spent the next 13 years before retiring. Through his work at MCCF, Marvin gained valuable insight as he learned about the ever-changing and diverse needs of our local nonprofits. He heard grant recipients speak about how MCCF grants helped support their work in our community, providing them with the resources necessary to maintain and sustain their vital programs. Gloria's volunteer work in the community added even more understanding, and they donated faithfully to the MCCF.
But they wanted to do even more. Using payroll deductions, Marvin and Gloria started a Pathway Fund, which allowed them to build their fund over a period of five years until fully endowed. However, just two years later, when Lilly Endowment Inc. announced their GIFT VI (Giving Indiana Funds for Tomorrow) with a dollar for dollar match, they decided to make a very generous donation that would make their fund fully endowed. Marvin and Gloria chose to establish an unrestricted fund because they felt that would best serve our community in the future.
"I am amazed at how the number of funds, and their value, have grown over the years. There are many different MCCF funds now, with various purposes, but they all offer support for needs in our community – and they are here forever."

- Marvin Oliver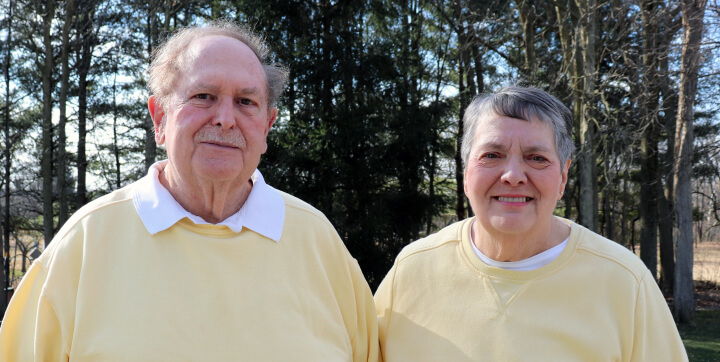 Marvin & Gloria Oliver
For the past several years, they have donated to their fund through IRA distributions. Since the distribution comes directly to MCCF, it saves the Olivers from paying income tax on their required minimum distribution. At the same time, it allows them to support a cause for which they strongly believe. That choice benefits everyone!
Marvin and Gloria continue to remain active as they both volunteer at MCCF and other organizations as needed. When the weather is warm, you can probably find Marvin enjoying his favorite pastime – playing golf at Rocky Ridge where he is a member of the Senior Golf League. We are grateful to the Olivers, and so many like them, who give back for the benefit of others, and help ensure that our community will be better positioned to meet future needs.
Over the last seven years, the Gloria and Marvin Oliver Fund has provided over $24,000 for grants in our community. Because it is an unrestricted fund, it has supported a wide variety of needs in the areas of human services, historical, community development, and youth.