Hear from Our Donors: Hockersmith Family
Casey Hockersmith received a gift in her senior year of high school at Southmont – a gift that made a huge difference in her life then, and still has a profound influence in her life today. Casey knew she wanted to go to college, but did not know how she could afford to do so. She vigorously pursued every possible scholarship opportunity and was thrilled to receive the Fred and Ina Clark Scholarship from MCCF. That scholarship and others, along with financial aid and a part-time job, gave Casey the ability to obtain a college degree free of debt. She graduated from Indiana University with a degree in Kinesiology and Sport Marketing and Management.
Today, out of gratitude for the people and organizations that gave her the chance to further her education, Casey gives back. She desires to make charitable contributions that will allow opportunities for someone else to prosper and succeed as she did. Casey has no doubt that without the vision and charitable legacy of people like the Clarks, she would not be in a position to do so.
Casey's husband, Zach, also believes in giving back. He voluntarily serves on our Board of Directors. This role is a learning experience for Zach as it has enabled him to identify needs in our community, and the available resources to meet those needs. He said that the success of this community is a priority of the MCCF, and enthusiastically supports the mission as a board member. Zach and Casey appreciate all those who work hard to make this an even greater place to live. This appreciation goes even deeper now that they are raising their own family, and they are proud to call this place home.
"The impact of the MCCF on our community is immeasurable. They have established a great reputation of collaborating with the community and carrying out initiatives with excellence. The landscape of our community, local economy, schools, non-profits and so on, would be drastically different without the mission and vision of the MCCF team."

– Zach and Casey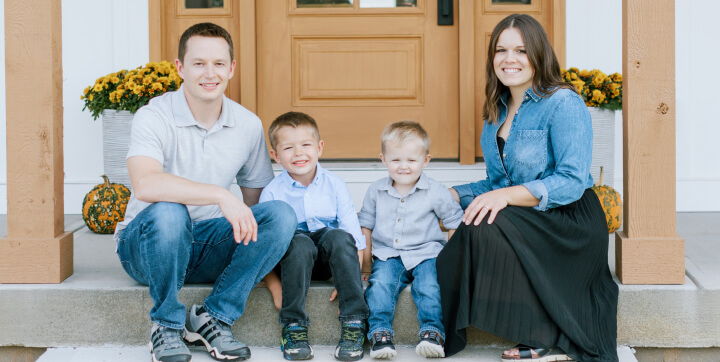 Hockersmith Family