Community Engagement Grant Awarded to Crawfordsville Schools
Published: April 26, 2018
When the lights at the Crawfordsville High School athletic complex go off after a ballgame, the U.S. flag is in the dark. This concerned Keegan Abney, a freshman at Crawfordsville High School, who plays both baseball and football so he decided to do something about it. With a family lineage full of U.S. military veterans, he understood the importance of honoring the flag. So, after talking with, and gaining the approval of his parents and CHS Principal Greg Hunt, he gathered quotes for the work and set out to raise the $7,300 needed.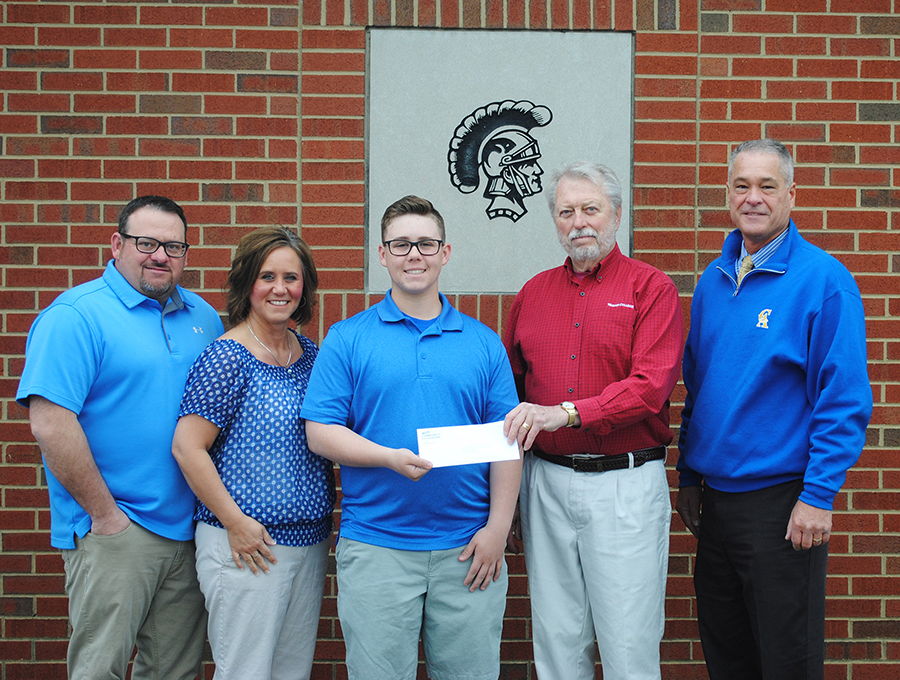 Sam Hildebrand is a Montgomery County Community Foundation board member. Each year select board members have the opportunity to direct a $1,000 Community Engagement Grant to a charitable cause of their choosing. When Sam learned of Abney's effort, he wanted to support it. With this award to Crawfordsville Community Schools, Abney has raised $3,700. This is enough to light the flagpole between the baseball field and tennis courts, but is still short of what it will take for the football field. Those inclined to contribute may send gifts to CHS, One Athenian Drive, Crawfordsville, IN 47933; be sure to note it is for "CHS Flag Lights."
MCCF manages over 200 endowed funds, each established by donors with visions of making Montgomery County a better place to live. Since 1991, more than $19 million in grants and scholarships have been awarded to agencies and students right here in Montgomery County. For more information about the foundation, please call 765-362-1267, visit our website, or find us on Facebook, Twitter and Instagram.