Campbell Named 2021 Lilly Endowment Community Scholar
Published: December 17, 2020
The Montgomery County Community Foundation is pleased to announce that Sidney Campbell has been named the 2021 Lilly Endowment Community Scholar for Montgomery County.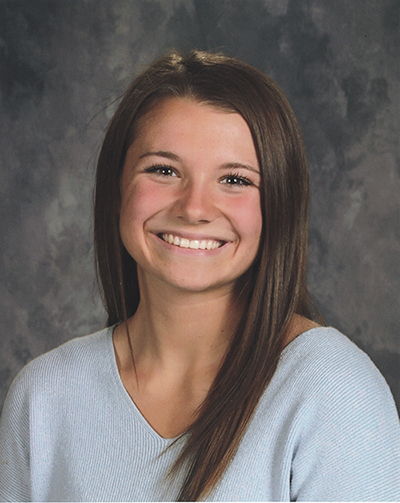 Sidney will receive four years of full tuition to any accredited public or private nonprofit college or university in Indiana. In addition, a $900 stipend for required books and equipment will be made available to her each year. She is the daughter of Jon and Martha Campbell and a senior at North Montgomery High School.

"I am extremely blessed to have been named this year's Montgomery County Lilly Endowment Community Scholar," Sidney said after being notified. "It is such an honor to be supported by such a loving community, including my principals and counselors, coaches, teachers, family, friends, the congregation at Woodland Heights Christian Church, and the Montgomery County Community Foundation. I am undecided where I want to go to college; however, I am excited to study nursing and eventually become a nurse practitioner. I'm unsure exactly how Jesus is going to use my life, but I know he has guided it thus far, and I'm thankful for the opportunities this award will give me."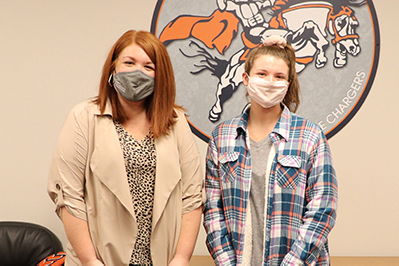 Sidney has been involved in many different clubs and organizations, including Student Council, Sunshine Society, National Honor Society, 4-H, and Fellowship of Christian Athletes. She is also an incredibly accomplished athlete and a four-year member of the NMHS soccer, swim, and track teams. In swimming, she has qualified two times for the state finals, is a four-time conference champion, and holds multiple school records.
Last year, Sidney was a Richard Lugar Symposium delegate and named a Rising Star of Indiana by the Indiana Association of High School Principals. She attends Woodland Heights Christian Church, where she is active in youth group and helps lead worship. Sidney has also worked as a lifeguard the past three summers at the Crawfordsville Country Club and enjoys spending free time with her family and friends.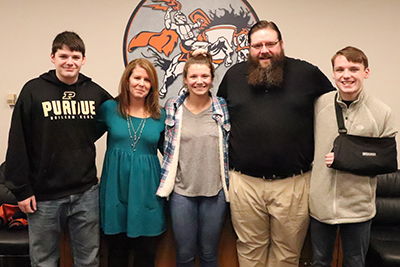 To be considered for the Lilly Endowment Community Scholarship, students must be a resident of Montgomery County, have a minimum cumulative GPA of 3.85 on a 4.00 scale, and be in the top 10% of their graduating class at an accredited Montgomery County high school. As one of 21 local applicants for the Lilly Endowment Community Scholarship, Sidney participated in a highly selective review process that evaluated each student's application.
The criteria used to select scholarship finalists are based on academic achievement, student activities and leadership, and two essay responses. Finalists are required to appear before the MCCF Board of Directors for three interviews. Concluding the process, the scholarship committee narrowed the field of applicants and submitted the finalists' names and applications to Independent Colleges of Indiana, Inc. (ICI) for final selection of the recipient.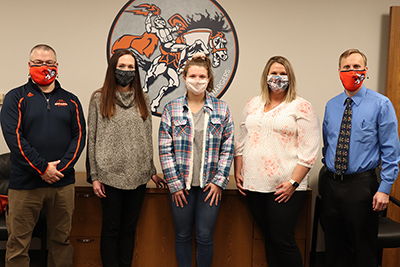 The primary purposes of the Lilly Endowment Community Scholarship Program are 1) to help raise the level of educational attainment in Indiana; 2) to increase awareness of the beneficial roles Indiana community foundations can play in their communities; and 3) to encourage and support the efforts of current and past Lilly Endowment Community Scholars to engage with each other and with Indiana business, governmental, educational, nonprofit and civic leaders to improve the quality of life in Indiana generally and in local communities throughout the state.

Since 1998, Lilly Endowment Inc. has provided over $424 million in grant support for the Lilly Endowment Community Scholarship Program. Administered statewide by Independent Colleges of Indiana, Inc. with local support from Indiana community foundations, 4,912 Indiana high school students have been awarded the Lilly Endowment Community Scholarship.