Auschwitz 75th Anniversary Trip- Day 5
Published: January 31, 2020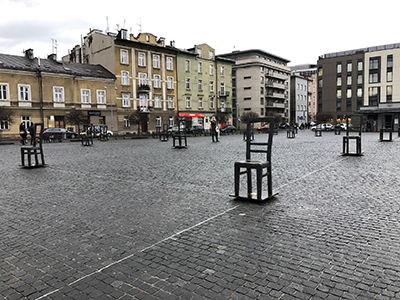 Note: Through the generosity of a private donor, MCCF has sent ten Montgomery County educators and MCCF Executive Director Kelly Taylor to Poland for the 75th Anniversary of the liberation of Auschwitz. The group is traveling with CANDLES Holocaust Museum and Education Center and will be there until Sunday, February 1. Each day, one or more of the participants will be providing updates on their experiences. We will be sharing their stories online through the MCCF website and social media pages, as well as local publications.
Day 5- Sharon Barr, Southmont Jr. High School
On our fifth day of touring, teachers explored Wieliczka Salt Mine, which attracts 1.8 million visitors annually. The salt mine is from the 14th century and continues to be in operation today, producing items such as bath salts, cosmetics, and seasoning salt. We traveled down over 1,000 feet to view chapels and sculptures made entirely from salt. One unique feature of the mine is that it has a health resort.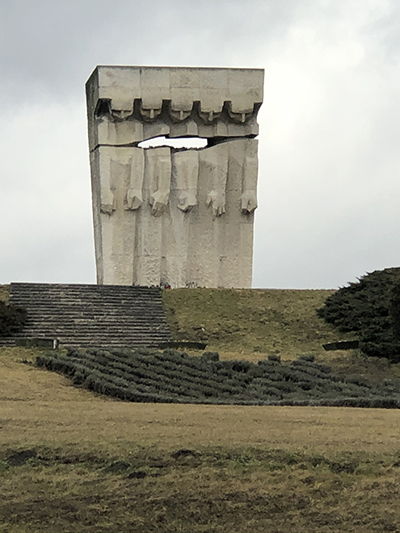 After returning to ground level, our next stop was Plazow Concentration Camp. This forced labor camp was constructed on two Jewish cemeteries covering 200 acres, consisting of 200 barracks and no crematorium. Buildings from Plazow were destroyed by the Nazis before it was liberated by the Russian army; however, a beautiful monument representing five nationalities stands before a mass grave.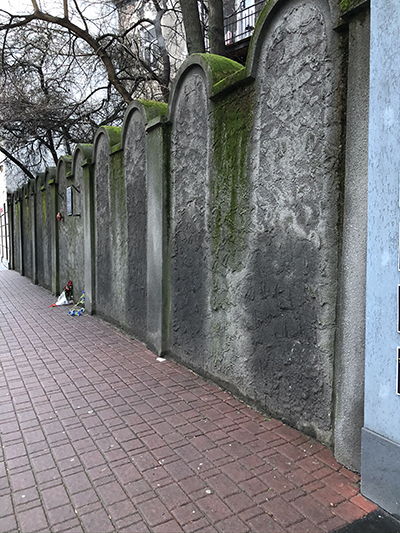 Finally, teachers enjoyed learning the history of the Jewish settlement in Kraków beginning in the 14th century by visiting the Jewish quarter. Sixty-eight thousand Jewish people peacefully lived in Kraków until 1939 with the beginning of WW II. The Jewish population was either forced to relocate from Kraków or moved into the ghetto. Oskar Schindler's enamel factory provided work for over 1,000 of the Jews living in the ghetto or in Plazow, ultimately saving their lives.
Click here to read Day 6 updates.