The Women's Legacy Fund (WLF) of the Montgomery County Community Foundation is a group of women committed to making a positive impact on the lives of women and children in Montgomery County. Each year proposals from local nonprofits are sought and the membership selects the requests they wish to fund. The group recently awarded $17,200 to eight local nonprofit organizations:
Crawfordsville Adult Resource Academy, $3,500
The funds will be used for their Get Ahead with Adult Ed efforts to reduce barriers for women seeking to further their education.
Montgomery County Family Recovery Court, $3,050
Participants are families involved with the Department of Child Services system and through this program receive the help and support they need to establish and maintain recovery while ensuring safety for their children. Funds will be used for drug testing and for incentives for participants.
Pam's Promise Transitional Housing, $600
Funds will be used to increase security for the women and children residing in their facilities.
Parks & Recreation Dept., $3,000
Funds will be used to create a STEAM (Science Technology Engineering Arts Math) Lab for Camp Milligan, a summer day camp for children ages 5-12.
Putnam County Family Support Services, $1,500
Funds will support Operation Brain Build which is for mothers and young children enrolled in the Healthy Families program in Montgomery County.
Rainbows & Rhymes Summer Camp, $1,750
Beyond Classroom Walls will introduce children to new and exciting experiences that they may not otherwise encounter during Summer Camp. Trips are being planned in these areas: the fine arts, sciences, local history, animals, museums, and more.
Recovery Coalition, $3,100
Equipment and supplies are needed to support their growing list of programs and activities at the Recovery Rec Center, including the new, and well received Parent Cafes.
Through the Gate, $700
Through the Gate is a residential program offering services for women, for substance use disorder, re-entry, and other life dominating issues. Most of the women are also mothers. They will purchase and implement The Parenting Curriculum which will teach women how to parent positively.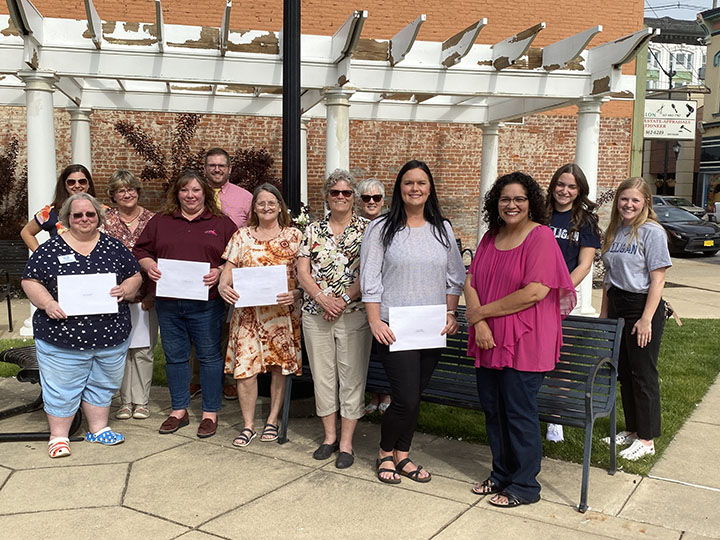 2023 Women's Legacy Fund grant recipients