2023 Montgomery County Early Learning Expo
The Montgomery County Community Foundation (MCCF) and Montgomery County Early Childhood Coalition (MCECC) recently hosted their 3rd Annual Early Learning Expo on August 26. Nearly 60 local educators attended the Expo for a morning full of education, celebration, and support.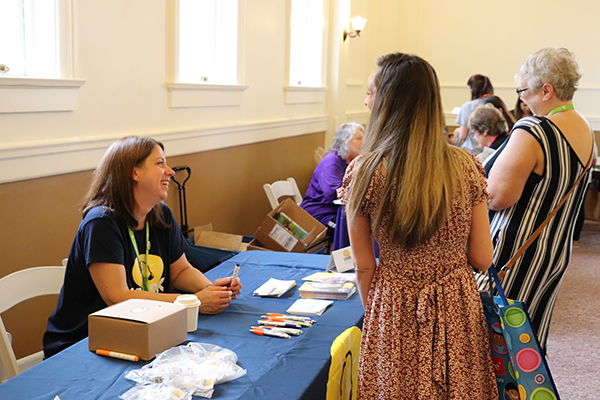 Lisa Walter, Early Learning Director for MCCF, explained to attendees that the event was meant to spotlight the impact of early learning educators in Montgomery County. Crawfordsville Mayor Todd Barton echoed her thoughts, thanking everyone for the work they are doing in the community to help give children a better start in school.
Guests were treated to breakfast from The Juniper Spoon, had time to visit with 15 vendors, learned about opportunities within the field of early childhood education, and went home with plenty of classroom tools. Lakeshore Learning provided each registered attendee with a supply kit valued at $500.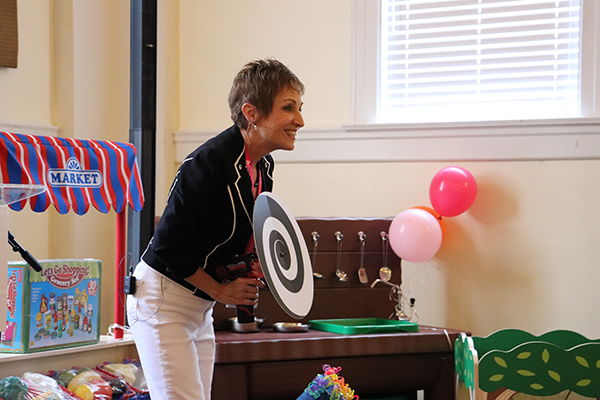 Motivational Humorist Desi Payne opened the Expo with "Give Me Some Chocolate...I'm Stressed," a fun, educational session about managing stress and your health. Payne's session was followed by "Sensational Science," an interactive workshop led by Lakeshore Learning Trainer Adrianna Kincaid.
Educators left with plenty of raffle prizes donated by participating vendors. In addition, four grand prize giveaways included a Lakeshore Learning Mud Kitchen, Mini Market, Toddler Treehouse, and more.
The Montgomery County Early Childhood Coalition is an initiative of the Montgomery County Community Foundation. It works to support local educators, parents, and children ages 0-5. Click here to visit the MCECC website.
View more photos from the event here

Thank you to our participating vendors!