Highlights of Tax Changes
Published: January 4, 2013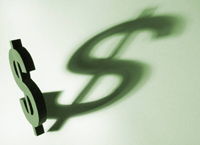 Officially, the American Taxpayer Relief Act of 2012 has been signed into law. There has been much uncertainity, not to mention some muddy waters, as we all try to figure out what these changes will mean for us as taxpayers. Of particular interest to our donors is in regards to the IRA charitable rollover and here is what we know:
The IRA charitable rollover is back for 2012 and 2013. What this means is that donors, age 70 1/2 or older, are once again eligible to move up to $100,000 from their IRAs directly to qualified charities without having to pay income taxes on the money. Two special transition rules apply: Qualified distributions made by February 1, 2013 may be counted retroactively for the 2012 tax year and a taxpaper who took a distribution from an IRA in December 2012 may make a contribution to a qualified charity before Februrary 1, 2013 and treat this as a direct transfer.
However, questions have been raised by individuals with specific circumstances and the article below is a great Q & A about these qualified distributions with detailed information that we believe you will find informative and useful. And as always, please call our office at 362-1267 and we will be happy to answer questions in regards to your charitable giving.