2020 MCCF Annual Report Now Available
Published: June 2, 2021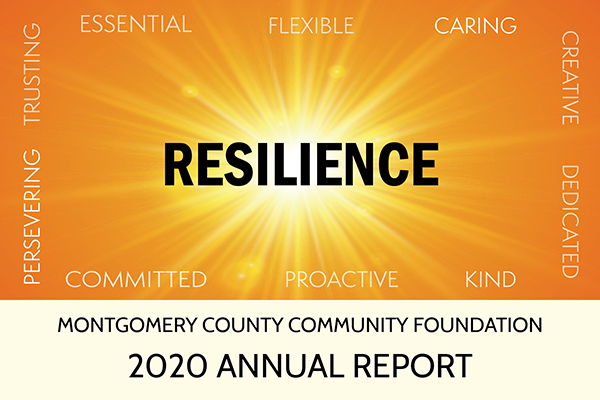 While we thought of many words that describe our community over this past year, one word that rose to the top was Resilience. Over this past year, as the pandemic created some difficult challenges, our community responded with resilience. Our nonprofits continued to provide essential services, our donors continued to give generously, and our Board of Directors continued to seek solutions in a constantly changing environment.
While we still face challenges, and probably always will, we can look back to this time last year and see how far we've come. That is something to celebrate!
View the 2020 MCCF Annual Report here.